The Header
Son Michael placed a new header on my blog.  I believe it more appropriately fits the style and theme of where all of this is going.
The name will remain "Weekend Letter" as long as I continue to do the 6-6 work-a-day world routine.  Even the thought of retirement at the present seems to be like that distant speck of an oasis at the end of a long desert hi way.  I've seen it before in the past, but when I get there the buildings are abandon and there always seems to be a sign that reads "No Services".
The "Love, Dad" is the way I end my letters… always.  Because they started out
to be just for my children, they remain with that focus.  The blog allows me to share with others who may be interested in what I have to say and it also keeps me "on my toes" so to speak, as not to get sloppy in my writing.
The background is crumpled paper and a subtle way of saying that a lot of this is work-in-process, very much like my life.  I don't always get it right the first time, but it becomes "life's lessons" and I grow.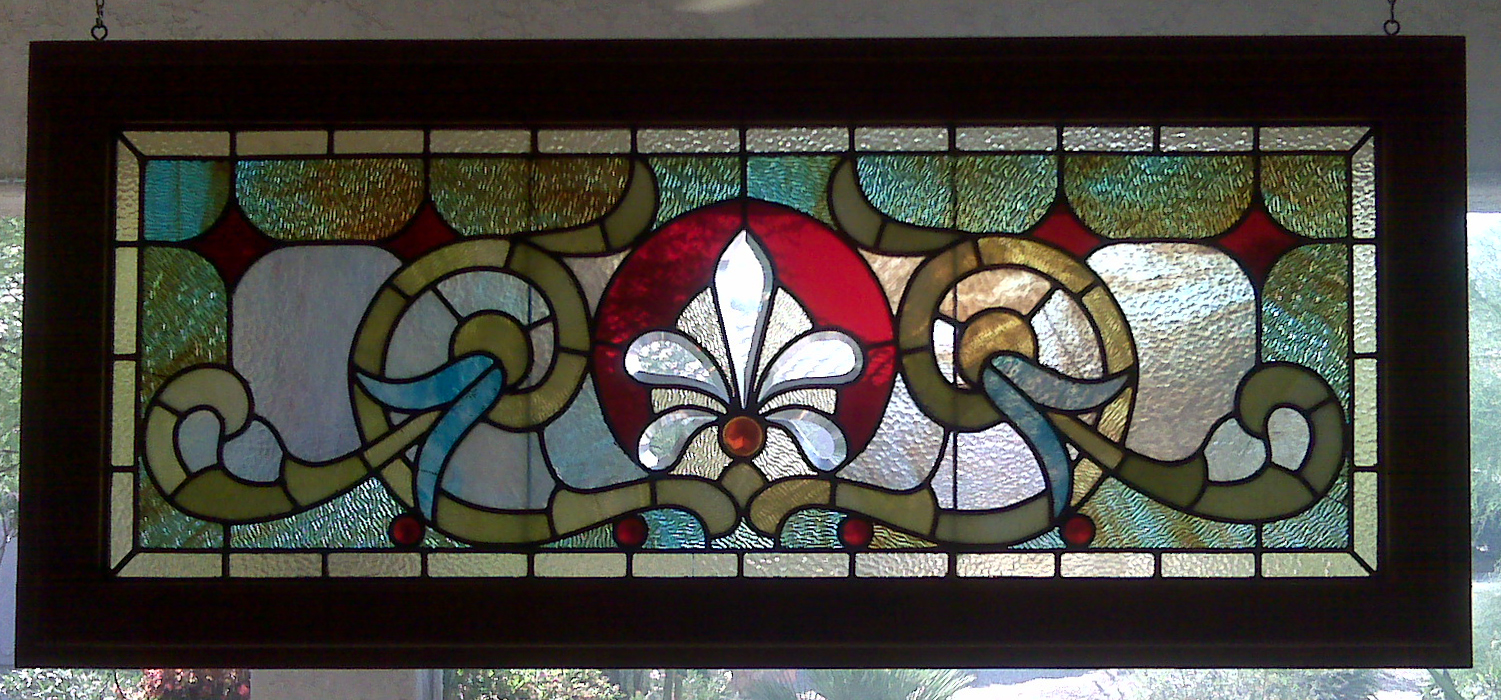 The significance of the fleur-de-lis, just kind of came into my life when we moved into our house in Arizona.  We hung an old (1914) stained glass window in the only available space, which just happened to be an east facing window and for just a few minutes in the morning of each day the fleur-de-lis in the center, is cast on the west walls of the living room.  Each day it is in a slightly different position as it moves back and forth across the room.  Most times during the year I am out of the house before it appears, but when I do catch it, I am reminded of how time goes so quickly and the seasons change.
The stained glass texture of the fleur-de-lis is reminiscent of the window itself.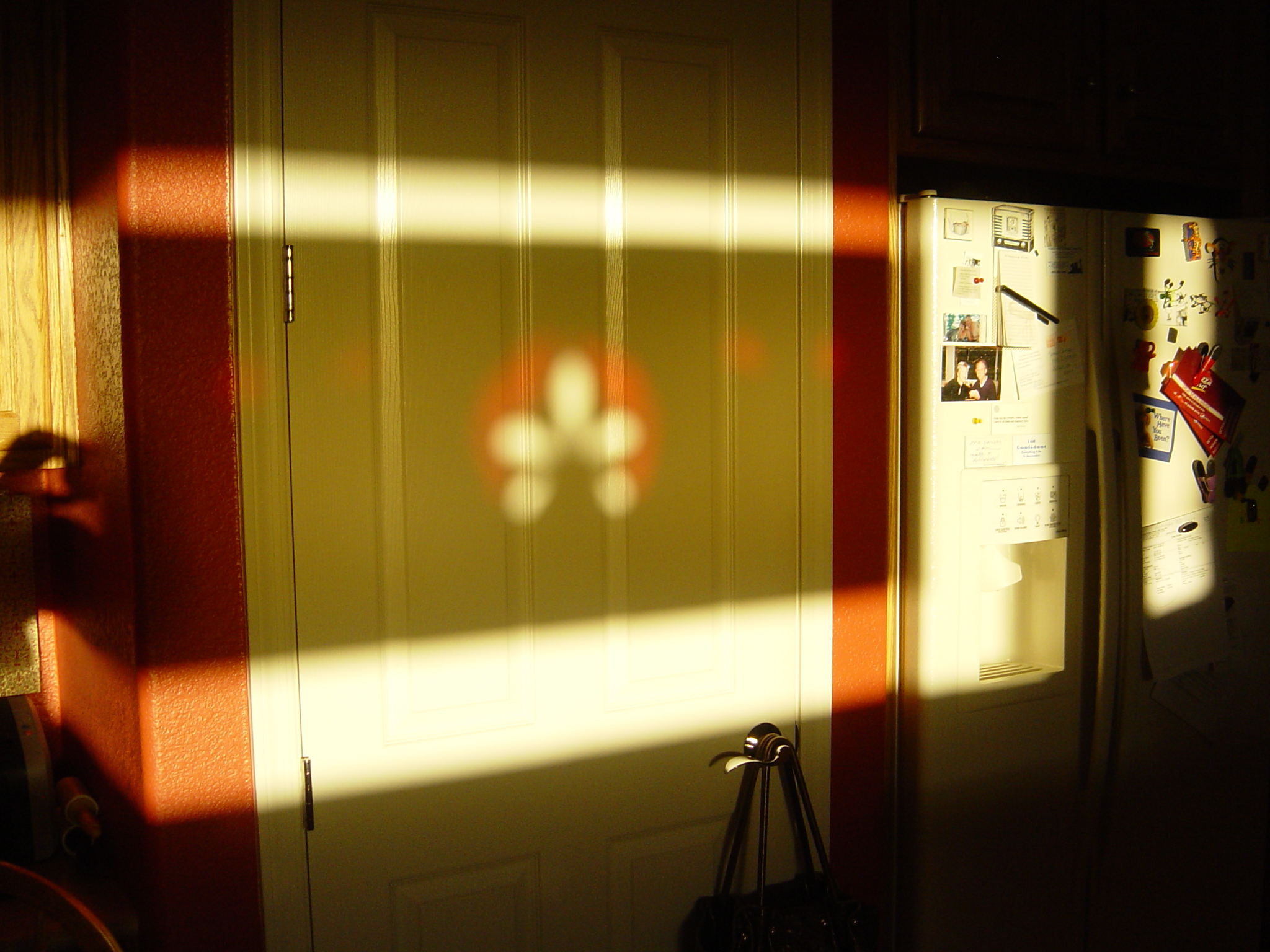 While much of what I say tends to be subjective, I also must be objective when stating my facts and backing them up.  It has been a wonderful motivator, causing me to research and discover things that may have only received a cursory look had the letters remained private.
The fact that the blog is set up for "social" means that I can receive comments on my posts.  They are a great help to me understanding how my thoughts and ideas set with others outside of my immediate family.