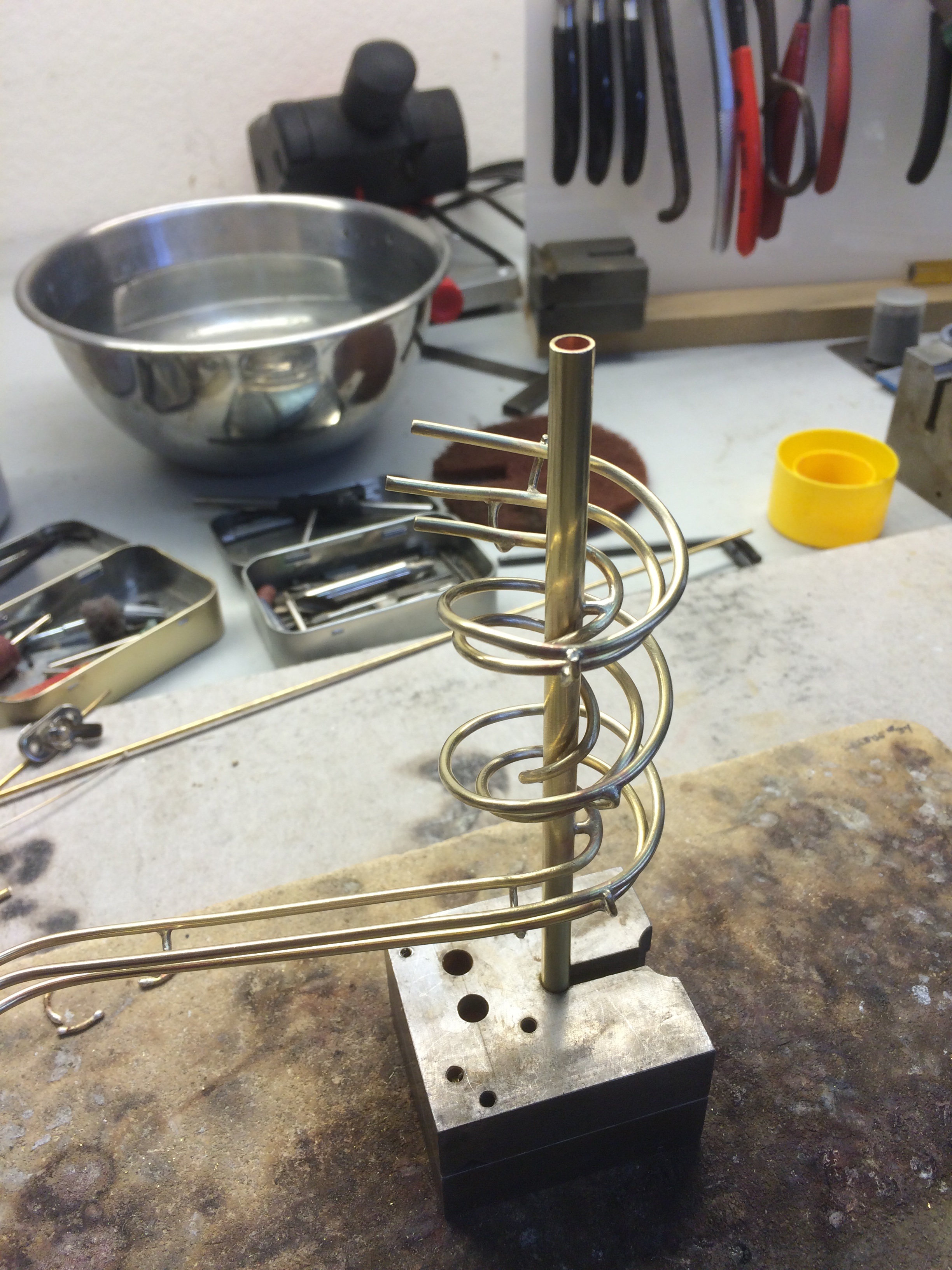 So now I have balls going through the quarter magazine and ending up in the striker mechanism and then no where to go after that.
The excess balls that are not needed for the magazine replenishment also have no where to go.
It is time to make more track.
I liked the aesthetic of the spiral for the timing balls and decided to use the same effect on the opposite corner.
I learned a lot about making a spiral from the hiccup with the first one.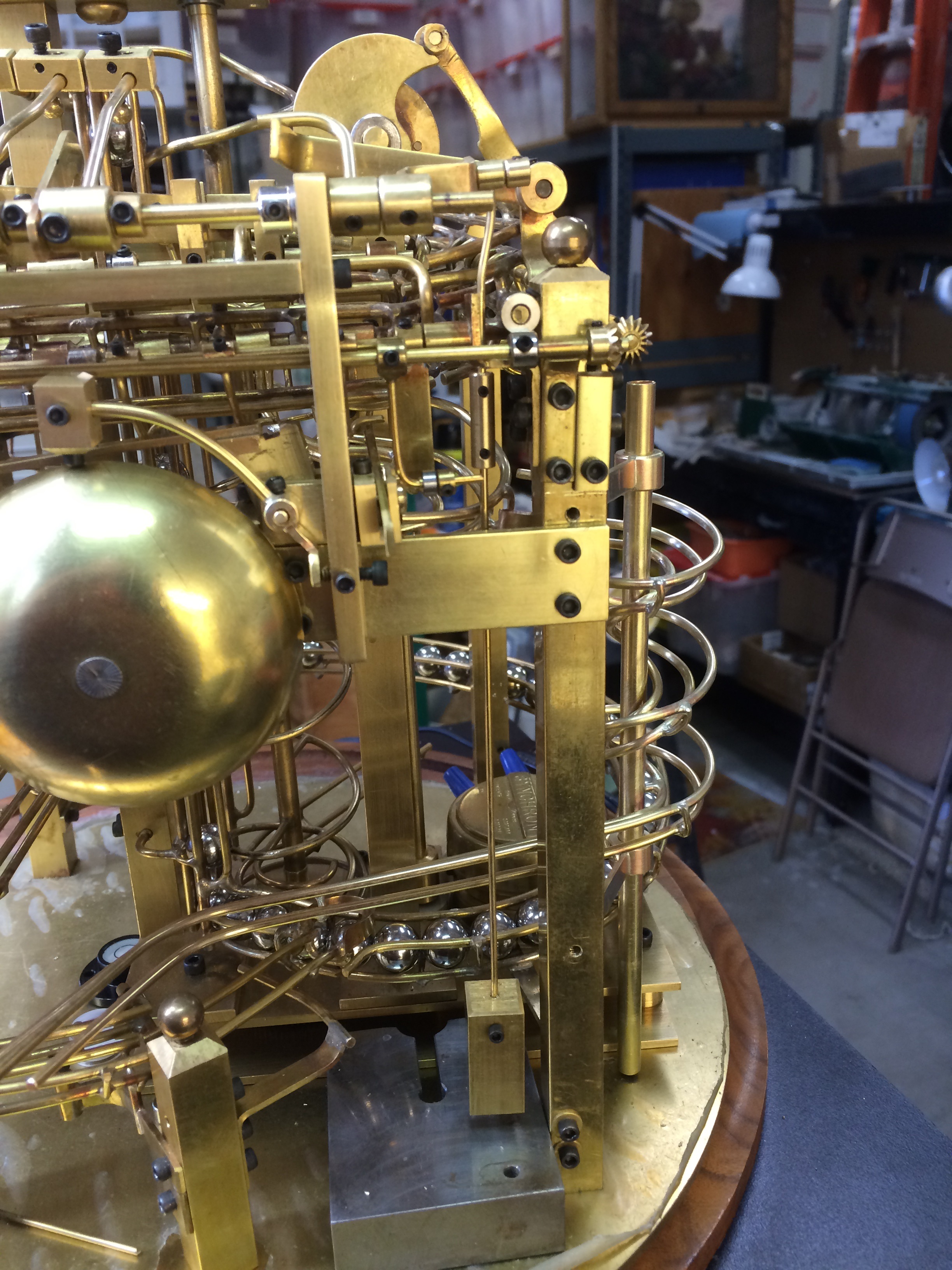 So this time it went much easier.
I had to deal with the balls from the excess drop of balls not needed to replenish the quarter magazine and from the quarter hammer lever after the strike and route them back down to the second lift.
A new section of track was made to loop the balls around and over the feed for the first lift.
I noticed pretty quickly that while the striker for the quarter hour worked well, it was almost too well.  The strikes were coming faster than I wanted and there was also some inconsistency.
It was obvious that I had more work to do.
The movie shows the hammer action and the balls exiting below to return to the second lift.