Now that I have the jig to hold the Hour Ball Magazine, I am able to see how things fit.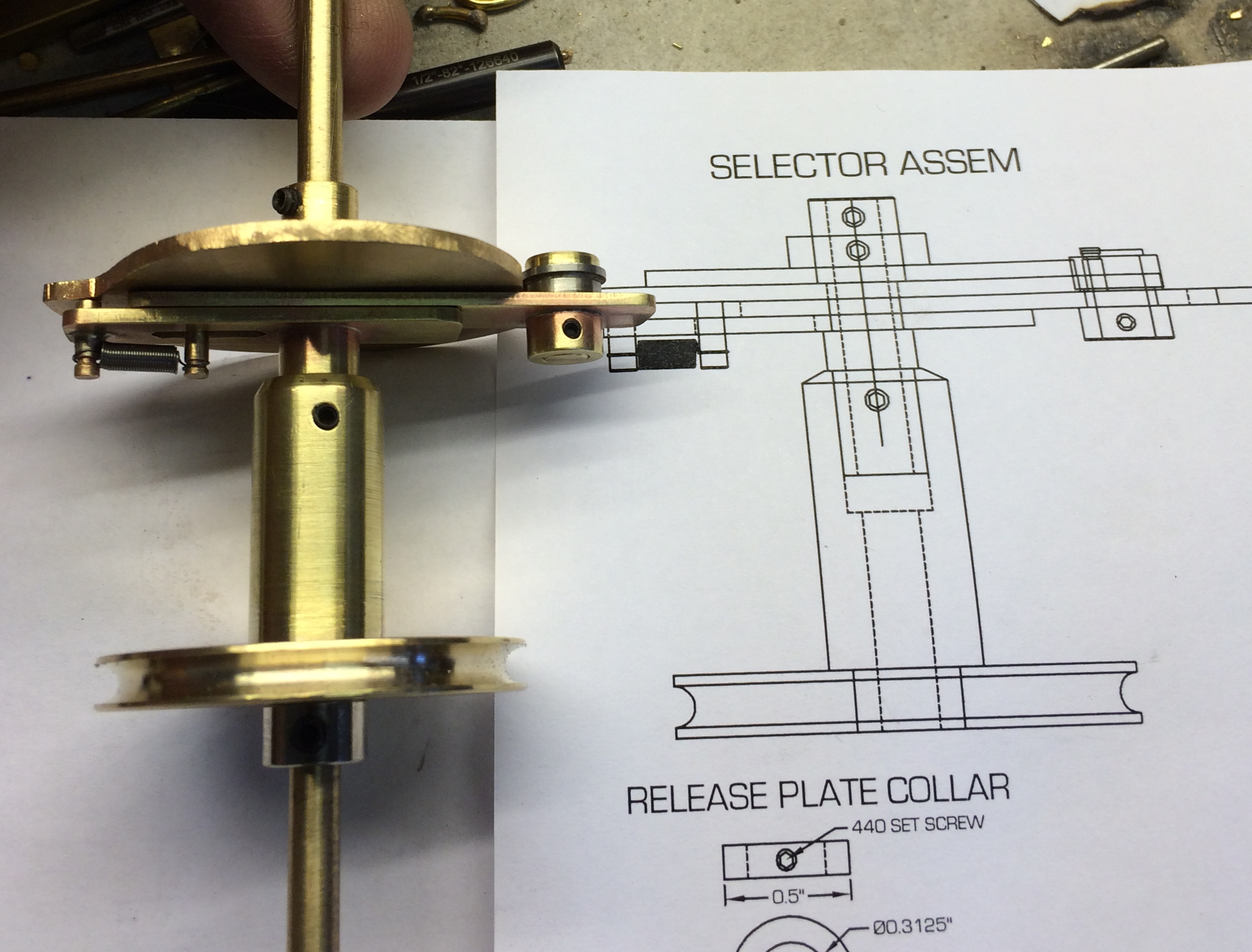 There are a number if parts that had/have to be made for the selector mechanism.  The first was the slides that will cam out to separate the proper number of balls to release to the striker assembly.
Next came the Selector Cam which will drive the selector until it is stopped by an hour ball, it then will cause the slide to cam out as it continues on around for one revolution.  I still have to work out how I'm going to accomplish the one revolution.  If I can't make the selector work the one revolution will be a mute point.
The selector assembly has to do several things: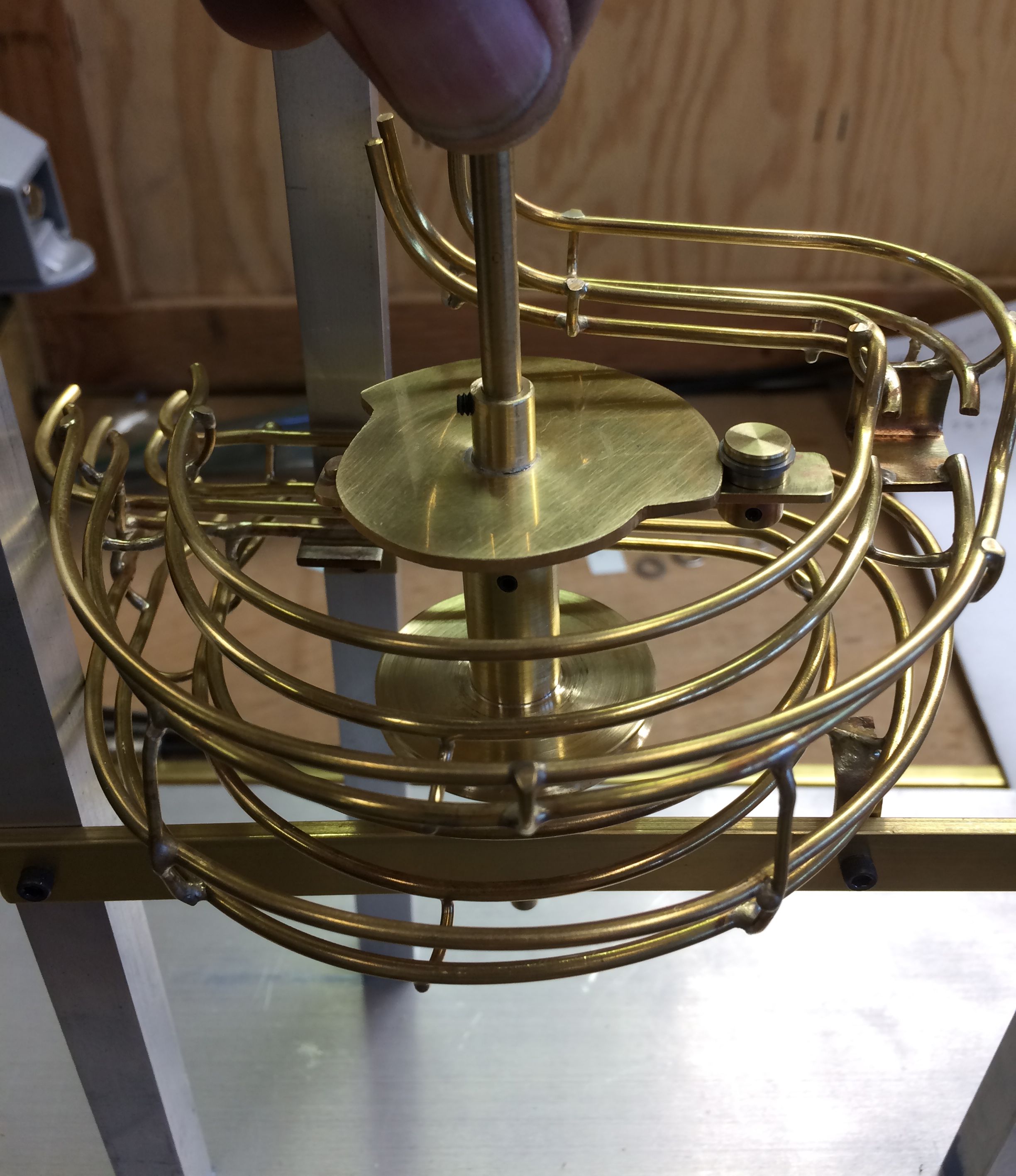 Provide drive for the selector arm with the cam
When selector arm is stopped the selector slide must cam out far enough to wedge between two balls in the lower magazine
The selector slide must lock into an index to keep it in position while the cam continues to turn
When the selector arm cams out, it has to trigger a release of the balls in the lower magazine so they can move into the striker mechanism
The plate that triggers the release of the balls has to reset before the selector cam reaches it's full revolution, but after the balls for the striker have cleared the magazine.
The selector slide must reset and return to a home position before the cam completes a full cycle.
The photo shows the partial assemble as of today.  The Selector Cam, Selector slides and return spring, the spring wheel which will be used to return the selector to a home position towards the end of the cycle.
The selector slide will have an extension that will reach into the track area of the magazine.  I won't add it until I get the selector mechanism mounted to know how long it has to be.
The next step will be to make the mounting for the selector assembly.  Once that is done I can align to other parts and figure out the drive gearing.